Lust – Must
"You cannot wear white after labor day" –one of the fashion rules that I like to disregard. I mean don't pull a Miley  and wear white leggings and a white crop top, but wear white with sophistication and style. When you feel like you need one extra accessory, it might be a fun white cuff or maybe your pink on pink on pink pantsuit is screaming… no more pink and a fun white pump will be perfect.
My go to fashion item for those days is my white denim vest. Yes, maybe a little dated –but it's a fun challenge, to make it chic. Proenza Schouler has the most beautiful white vest. The price is not so pretty. This vest from Guess is just as fabulous and the price tag makes you want to buy two.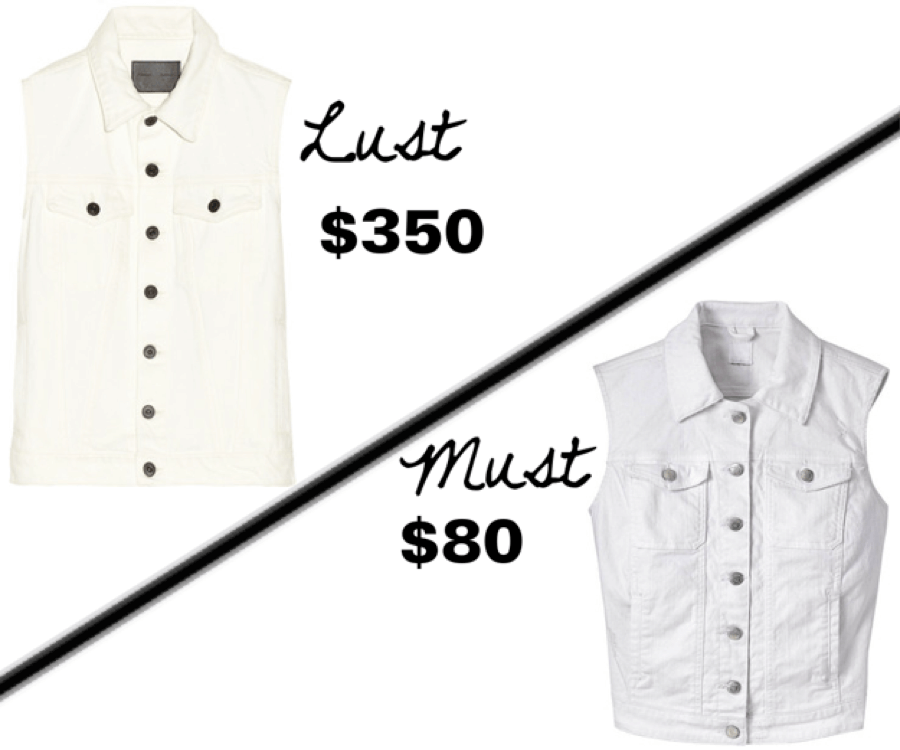 What do you think of this weeks Lust Must? @TOCityGossip
XO,
Andrea McDonald
---
Get more updates on the latest gossip within your city and everything else fabulous before your friends do!

Click here for our exclusive newsletter and Like us on Facebook to stay up-to-date.
---