#TrendyTuesday – Fabric Shorts
We can all agree that denim shorts are not always comfortable and are certainly difficult to make daringly fashionable. Fabric shorts are the perfect alternative –comfortable, trendy and perfect for women of all shapes and sizes. I am always thrilled when I can once again put together an outfit with the perfect fabric shorts, cropped tee and creepers. I am lusting for the sunshine.
I will admit that short weather has not begun yet, although with the perfect pair of nylons these shorts are certainly season appropriate.  When you add nylons, your entire look can become sophisticated and work ready with the addition of the perfect pump. If you are striving for a more playful look, pair them with a pattern or colourful pair of nylons.  And lastly, if your shorts are already super wild than you should settle for a solid black.  Here are the top fabric shorts of the season.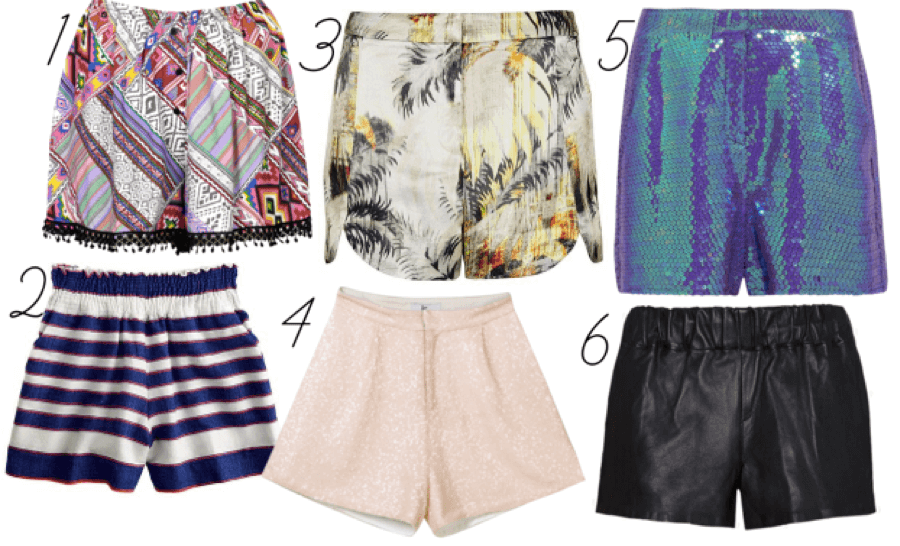 1. TopShop
2.  J.Crew
3. TopShop (click for nylon example)
4. FrontRow
5. Acne
6. Rag & Bone
Which are your fav? Tweet me! @lifeof_andrea
XO,
Andrea McDonald
---
Get more updates on the latest gossip within your city and everything else fabulous before your friends do!

Click here for our exclusive newsletter and Like us on Facebook to stay up-to-date.
---